Joining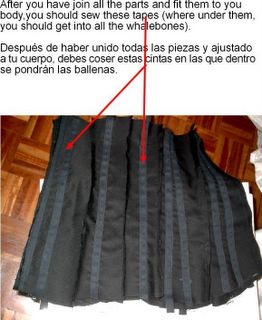 Joining
This picture is not very good but on it you can see all the piece already sewn with the tapes for whalebones.
A tip: do not sew the tapes if you are tired ´cause they are a little bit bitches!
La imagen no es muy buena pero en ella puedes ver las piezas unidas y con las cintas para las ballenas ya cosidas.
Consejo: no cosas las cintas si estás cansadas, son un poco complicadas de poner.